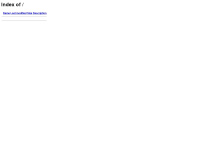 L2foundation.org is only little known. It is using the content management system WordPress. The website is hosted on a Nginx web server. It is using XHTML 1.0 Strict as markup language and the loadtime is very slow with an average of 2.18 seconds.
Website Profile
| Domain | l2foundation.org |
| --- | --- |
| Homepage URL | http://l2foundation.org |
| Title | L2 Foundation |
| Description | Developing Asian American Leadership & Legacy |
| Keywords | asian american asian-american leadership legacy leaders chinese korean vietnamese |
| Language | english |
| Popularity | This website is not well known in the english-language internet. |
| RSS Feed | L2 Foundation RSS Feed |
Used Website Technology
This websites redirects to Facebook.com. There might be no information about the used technology on this websites or maybe it is incorrect.
Webserver
Nginx 1.8.1 Nginx
Website Software
WordPress Version 4.4.2Wordpress
Tracking Software
Google Analytics
HTML Version
XHTML 1.0 StrictXHTML Strict
Encoding
text/html; charset=UTF-8UTF-8
Website Speed
2.18 seconds

very bad
Social Media Coverage
Server and IP Information
IP-Adress
69.89.27.240
Internet Service Provider
Unified Layer
Server Location

Provo, USA

Server/IP Contacts

Bluehost Inc
Bluehost.com
1958 South 950 East
84606 Provo
US
Telefon: +1.8017659400
Fax: +1.8017651992


Websites on this IP
17 other website are located on this IP adress:


This list is just a selection of websites on this IP adress.