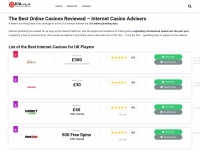 Ica.org.uk is only little known. It is using the content management system Drupal. The website is hosted on a Apache web server. It is using HTML+RDFa 1.1 as markup language and the loadtime is very fast with an average of 0.06 seconds.
Website Profile
| Domain | ica.org.uk |
| --- | --- |
| Homepage URL | http://www.ica.org.uk |
| Title | Home | Institute of Contemporary Arts |
| Description | The Institute of Contemporary Arts in London supports radical art and culture through a vibrant programme of exhibitions, films, events, talks and debates. |
| Keywords | ica london cinema institute of contemporary arts exhibitions films art gallery events world bar theatre |
| Language | english |
| Popularity | 5% of all internet users in the english-language internet know this website. |
Used Website Technology
This websites redirects to Ica.art. There might be no information about the used technology on this websites or maybe it is incorrect.
Webserver
Apache Apache
Website Software
Drupal Version 7Drupal
Tracking Software
Google Analytics
HTML Version
HTML+RDFa 1.1HTML RDF
Encoding
text/html; charset=utf-8UTF-8
Website Speed
0.06 seconds

very good
Social Media Coverage
Server and IP Information
| IP-Adress | 77.240.13.120 |
| --- | --- |
| Internet Service Provider | Melbourne Server Hosting Ltd |
| Server Location | Manchester, Great Britain |
| Websites on this IP | 1 other website are located on this IP adress: |