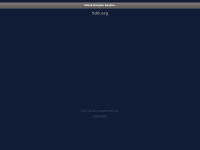 5d8.org is only little known. The software, which is written in the PHP programming language, is deliverd from a Apache web server on CentOS server operating system. It is using HTML 5 as markup language and the loadtime is slow with an average of 1.02 seconds.
Website Profile
| Domain | 5d8.org |
| --- | --- |
| Homepage URL | http://www.5d8.org |
| Title | 5d8.org |
| Popularity | This website is not well known. |
Used Website Technology
This websites redirects to Simcast.com. There might be no information about the used technology on this websites or maybe it is incorrect.
Operation System
CentOS CentOS
Webserver
Apache 2.4.6 Apache
Programming Language
PHP 5.4.16 PHP
HTML Version
HTML 5HTML 5
Encoding
text/html; charset=UTF-8UTF-8
Website Speed
1.02 seconds

average
Server and IP Information
IP-Adress
72.52.179.175
Internet Service Provider
SourceDNS
Server Location

Lansing, USA

Server/IP Contacts

Hunt Brothers
211 East Thomas Street
Hammond
70401
US


Domain Administrator
NA
Hunkins Plaza
NA Charlestown
KN
Telefon: +1.0118697654496


Websites on this IP
2,827 other website are located on this IP adress:


This list is just a selection of websites on this IP adress.